Based in Tonsley Innovation District, GoMicro, have validated an AI platform that can help identify the fall armyworm – a pest caterpillar described as the 'coronavirus of agriculture' having a devastating effect on global agriculture.
Fall armyworm (FAW) is an invasive pest originating from South American now spreading worldwide, affecting the livelihood of over 600 million farmers. Farmers in Africa and Asia who have never encountered this pest struggle to identify it, particularly in its larval stage, in order to take preventative action that will stem the devastation that will soon follow.
In Australia, there are fears food prices could rise as the plant pest continues its relentless march across the country. After a year since it was first detected at Bamaga at the tip of Far North Queensland, the fall armyworm is now devouring crops throughout Queensland and has invaded farms and plantations in the Northern Territory, Western Australia, New South Wales and Victoria.
Until recently, agriculture researchers have had difficulty deploying laboratory developed AI applications in the field without experiencing a significant drop in accuracy. This is due to the differences in lab-based and in-field phone imaging. Combining smartphone, phone attachment and AI software powered by Google's TensorFlow technology, the team at GoMicro have been able to create a simple yet effective solution.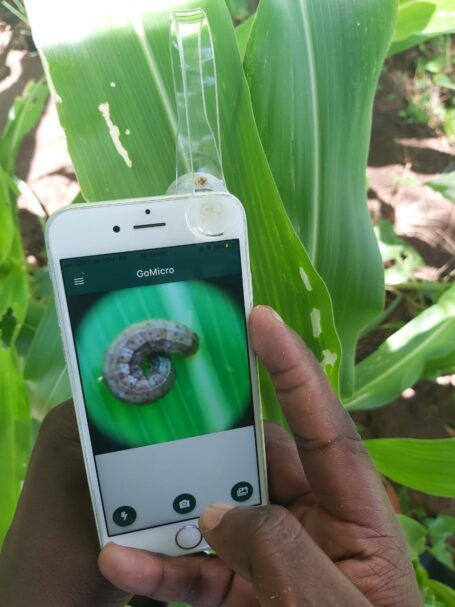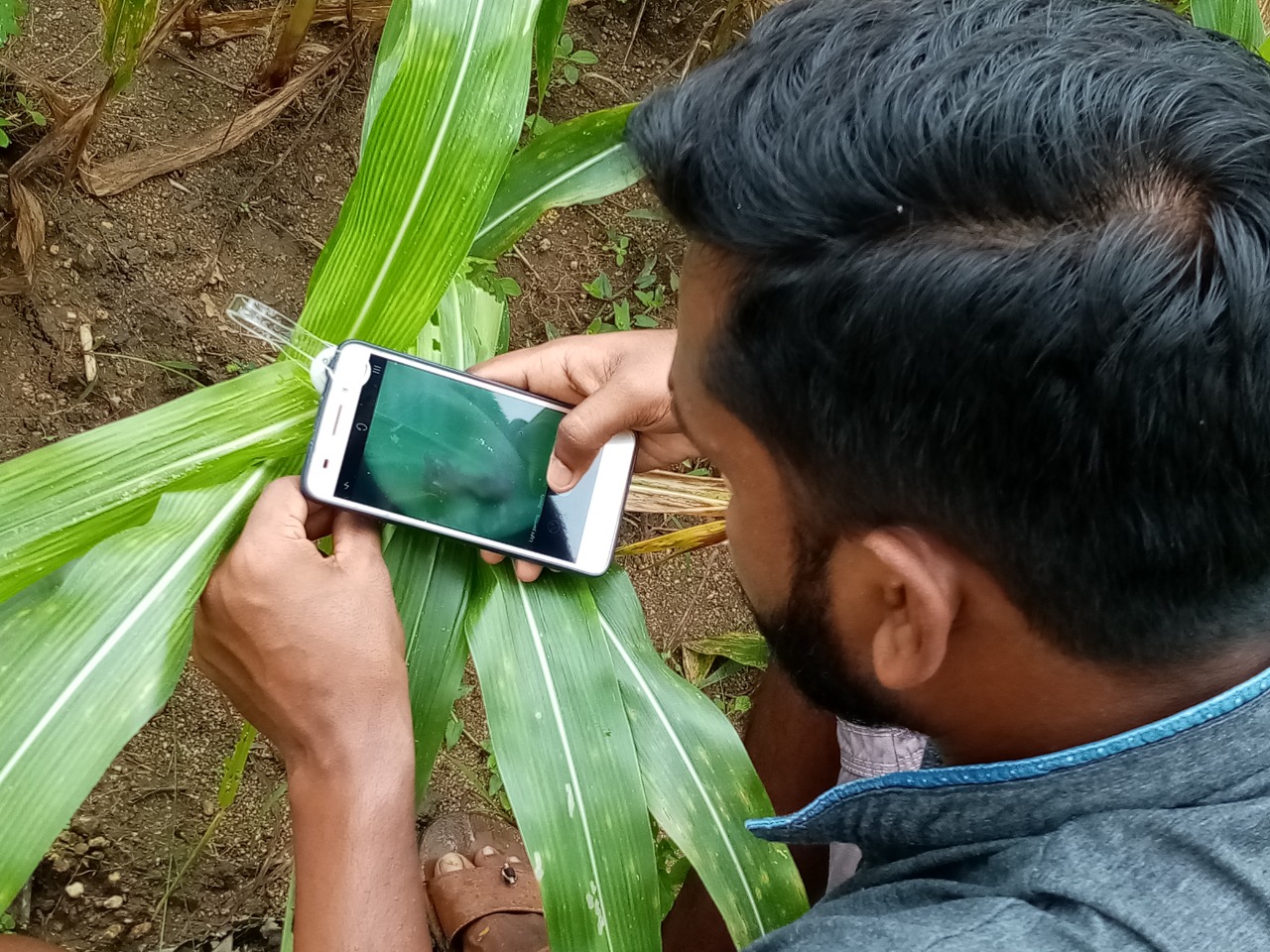 "By designing a clip-on device to create lab-quality imaging conditions on the phone for both collecting training images and for deploying the AI application, we have eliminated the differences in imaging conditions, delivering accuracies that have not been achieved before," GoMicro CEO and founder of Dr Sivam Krish said.
With its patent-pending technology having many applications from tuna assessment in Sri Lanka to pomegranate assessment in Peru, GoMicro is now focusing on tackling major pest issues with its ultra-low-cost phone attachment that will soon give every farmer the analytical capacity of an agronomist.
The South Australian company has recently won the Bayer Grants4Ag competition which has helped make it possible for GoMicro to work with a wide range of researchers globally in developing AI Apps rapidly and economically. Its record-breaking accuracy in detecting the fall armyworm has now been validated independently by researchers in Kenya, the UK, India, and Sri Lanka.
If you would like to join our community of innovative start-ups in South Australia, check out our commercial accommodation options and see if your business is a fit for Tonsley Innovation District.