Vision
A once-in-a-lifetime employment and land development opportunity
A High-Value Manufacturing HUB
On Tuesday, 5 February 2008, during a meeting held at Mitsubishi's Tonsley Park car manufacturing plant, 1,000 Mitsubishi employees were told they would be losing their jobs.
Mitsubishi had just announced the closure of their manufacturing arm in Australia. This was the beginning of a nationwide decline of car manufacturing and a signal that traditional Australian manufacturing was no longer able to compete on a global scale. A new approach was required.
In 2010, the Government of South Australia purchased the former car manufacturing plant at Tonsley and set about delivering a new vision for the site that would see it become a sustainable economic base for future industries.
Manufacturing is recognised as an essential element in a resilient and prosperous South Australian economy. The redevelopment of Tonsley is providing the opportunity for the manufacturing industry in South Australia to adapt and better utilise its strengths, transitioning from traditional to high-value manufacturing.
Today, Tonsley is home to over 1,700 employees, 70% more than when Mitsubishi announced their closure, working across co-working spaces, smaller and larger tenancies under the Main Assembly Building (MAB), or larger allotments such as Siemens Energy or Hydrogen Park SA. Add to that some 8,000 students going through the site each year within TAFE SA and Flinders University, and there is a lot of activity and innovation within the district.
Under the umbrella of high-value manufacturing, Tonsley Innovation District targets four focus sectors that reflect South Australia's economic strengths and opportunities.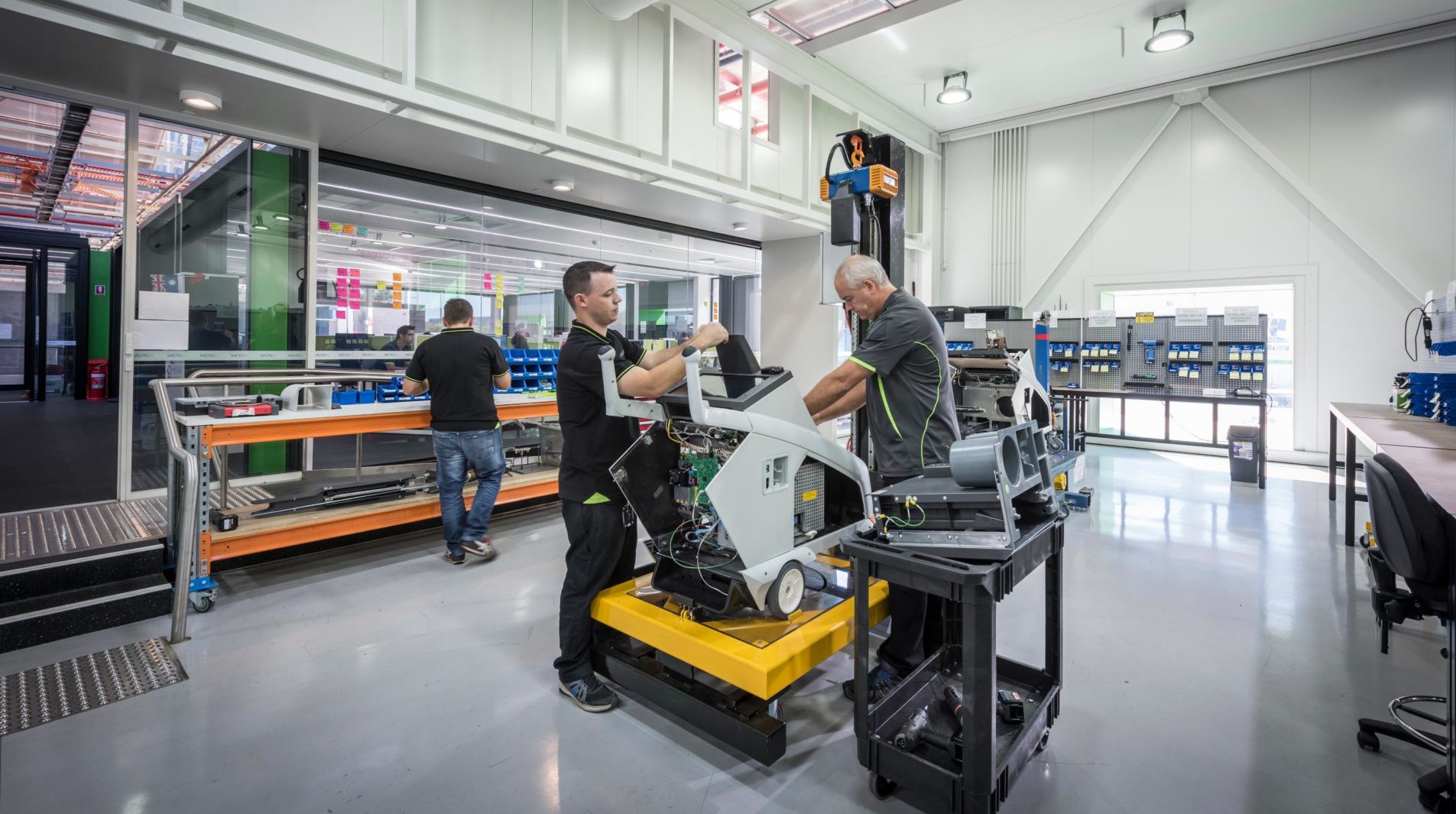 A Definition of High-Value Manufacturing
Manufacturing firms turn ideas into products and services. High-value manufacturing refers to firms creating a competitive edge through the application of leading edge technical knowledge, expertise and innovation. It includes the entire chain of activities from research through to design, development, distribution, implementation, operations and maintenance.
These firms create and capture value through:
the application of new technology
new business models
design and branding
solutions-based manufacturing
globally networked and servicing global markets and supply chains
being differentiated by things other than cost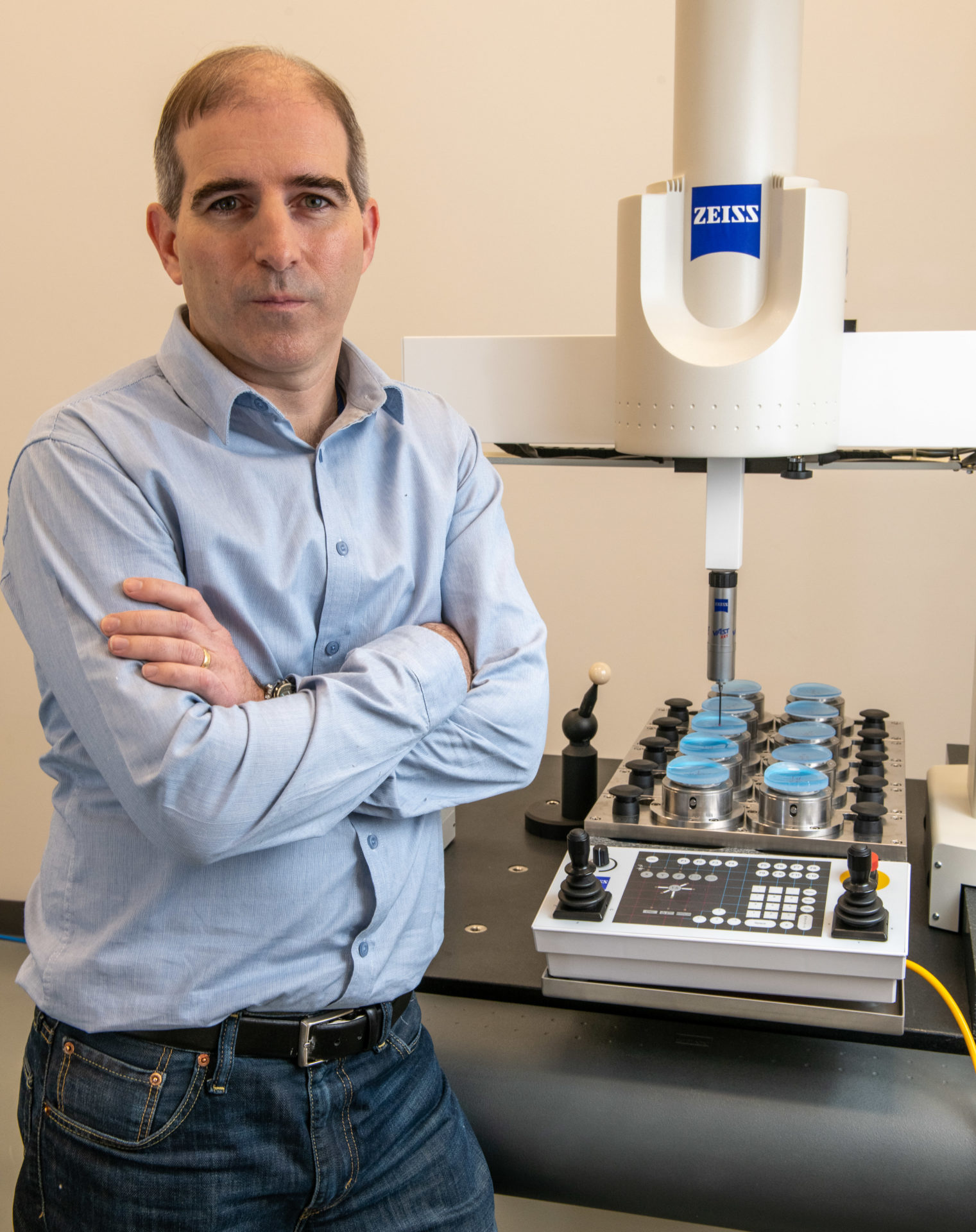 The innovation district model
In an era where connectedness is paramount to drive innovation and entrepreneurship, the redevelopment of Tonsley required a visionary approach beyond that of a traditional science or business park.
The Tonsley vision has been based around a triple-helix partnership between government, university and industry while adhering to the guidelines of the Innovation District Model. This model incorporates the integration of physical assets, economic assets and networking assets in order to create an active and sustainable innovation ecosystem.
Economic Assets
Economic assets are the collection of actors that operate within an innovation district.
Tonsley brings together leading-edge research and education institutions, established businesses and start-ups, business incubators and accelerators, as well as government and the wider community.
Our target industry sectors relate to the industry clustering concept of 'related variety', where the greatest opportunity for innovation is where there is enough common ground to start a relationship, but enough differentiation for each party to bring new expertise into a collaboration.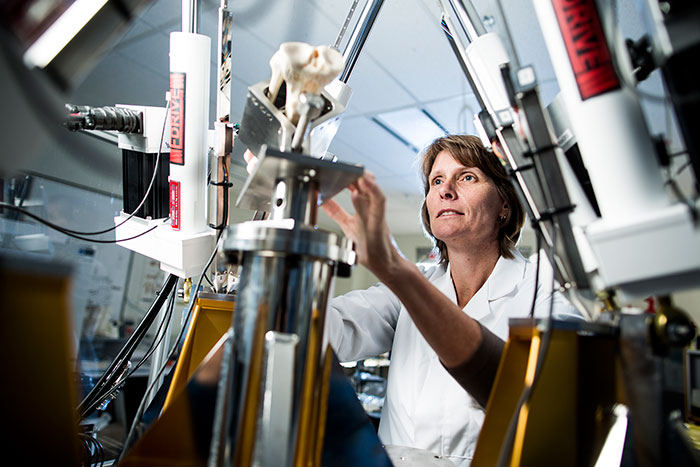 Professor Karen Reynolds, Director Medical Device Research Institute, Flinders University.
Physical Assets
Physical assets are the buildings, spaces and infrastructure organised to enable and encourage heightened collaboration and innovation.
Tonsley is pedestrian friendly and there is a network of high quality formal and informal places for people to meet and exchange ideas, such as our award-winning Central Forest. Designers are now referring to these kinds of physical features as 'collision spaces', locations that support serendipitous encounters that can lead to the kind of knowledge spill over that feeds innovation.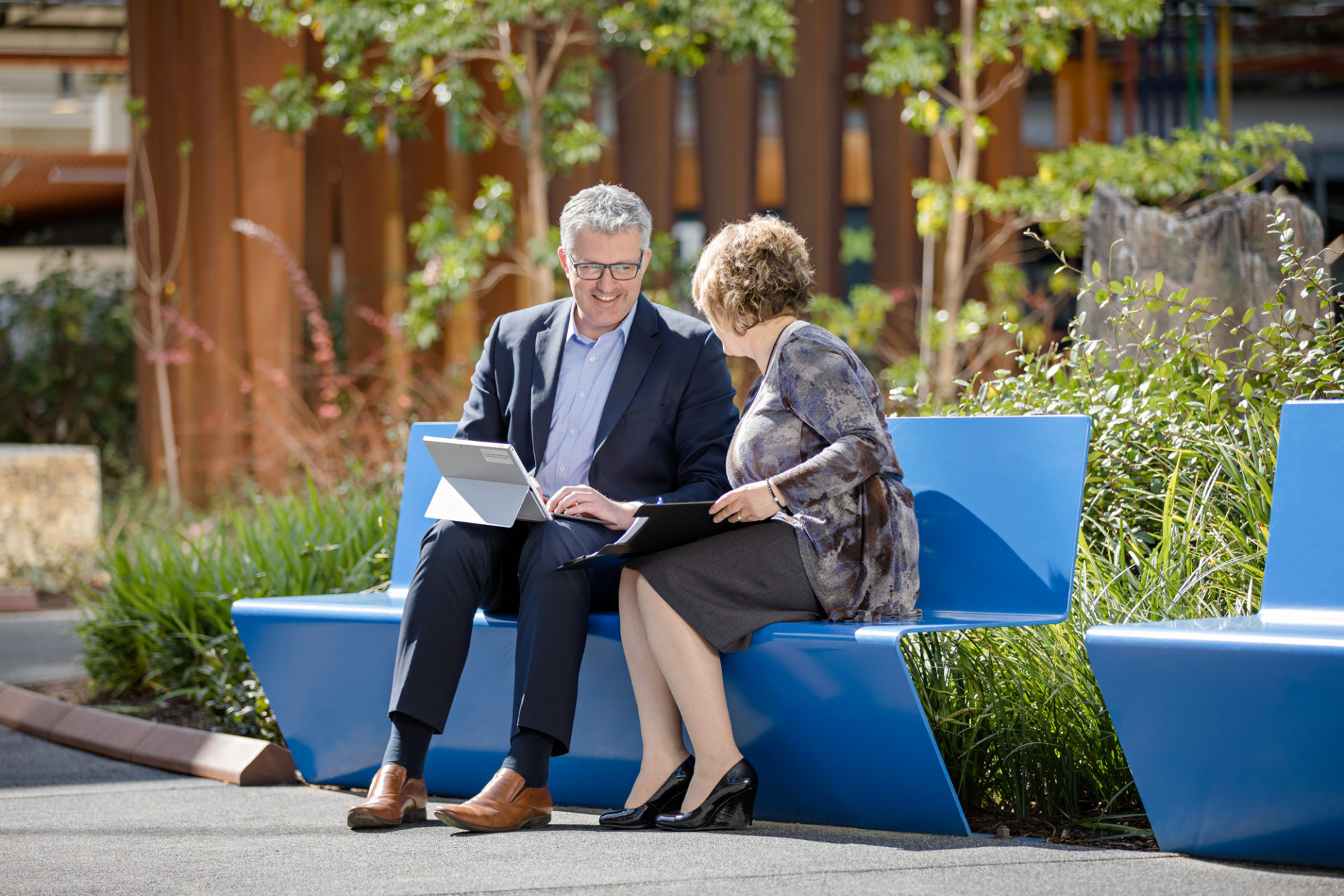 Networking Assets
Networking assets are the connections that are established and strengthened between the actors of an innovation district. Strong trust-based networks provide greater opportunities for knowledge sharing and the rise of collaborative partnerships.
Business-to-business and business-to-research collaboration is actively encouraged and facilitated at Tonsley. This includes directly establishing connections with private and public sector counterparts and research institutions, providing and supporting regular networking and industry events, facilitating sporting competitions, fitness programs and other activations.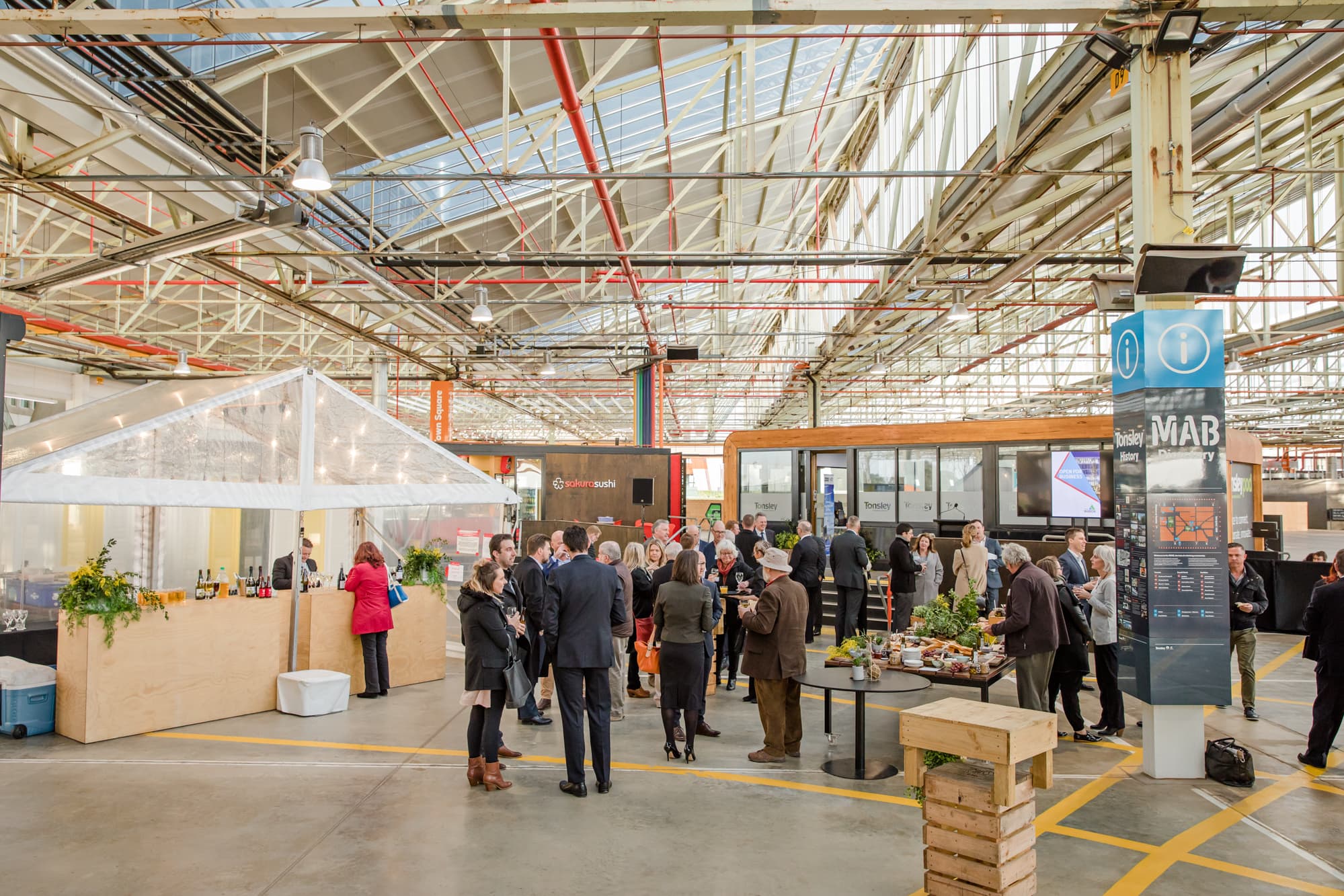 Tonsley Connections, Tonsley's regular business networking event
Innovation Ecosystem
The curated combination of economic, physical and networking assets at Tonsley Innovation District is providing an environment that is conducive to the sort of connections and collaborations that leads to innovation.
"Innovation lives in places. It needs a home… a place where the creative process is at the centre. A place where the innovation process is a professional discipline and not a rare, singular event, and where people can meet, interact, experiment, ideate and prototype new solutions."
US innovation expert John Kao, author and former Harvard Business School Professor